NDENDE (FOGE/KDN)
What airfield can I expect?
Ndende's airstrip is an 800-meter laterite & grass strip located almost withing the city. The runway has been disused for years and is currently closed; one-time permissions to operate to Ndende should be requested from the Gabonese ANAC in Libreville. On approach, beware of cars, animals & humans who may be using the airfield as a a street, a pasture or a playground. Landings should be made upslope, facing the city on rwy 30, and takeoffs in the opposite direction on rwy 12. (2011)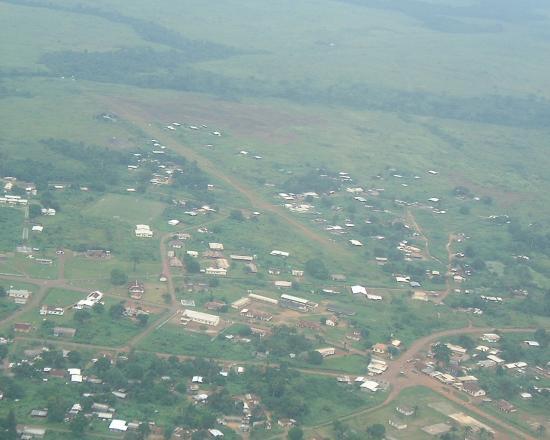 Where am I?
Ndende is a small town in the Ngounie Province of Gabon. With a population of about 6,500, it is the last town on the southbound road to Congo.
Where do I sleep?
Where do I eat?
What can I visit?
Where can I go out?