LASTOURSVILLE (FOOR/LTL)



What airfield can I expect?
Lastoursville has a clean 1900-meter laterite strip located in the forest on top of a hill. The runway is in good overall condition, yet it is seldom used nowadays so it's a good idea to make a thourough visual check before attempting to land. The runway has a slight slope, so landing would be preferential on 25 and take-off on 07 - but most aircraft can use either way depending on weather. There are a couple antennas in the vicinity, so beware.
The town of Lastoursville is located about 5 km away, down in the Ogooue valley which is pretty narrow at that place. No taxi ever comes by the airport, so make sure you arrange some means of transportation before you land.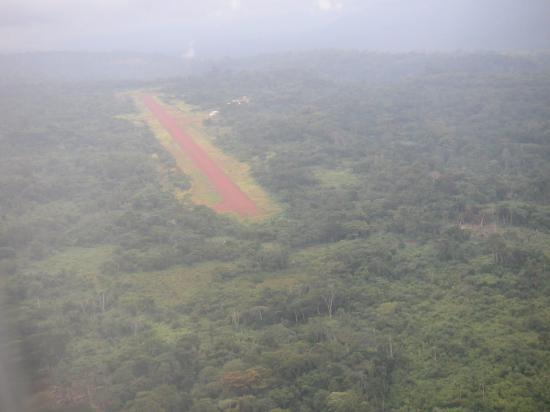 Where am I?
Lastoursville was founded in 1882 as a French outpost in the Gabonese hinterland, by French engineer François Rigail de Lastours. He actually died there three years later from malaria and the town was named after him. Today, Lastoursville has a population of 6,000 and lives off the local timber industry and its freight train station.
Where do I sleep?

Where do I eat?

What can I visit?

Where can I go out?