DJOUM (-/-)

What airfield can I expect?

Djoum is a public airstrip. Nice 1375-meter laterite strip. Runway 17 is slightly upslope.
The city of Djoum is located just a kilometer east of the airfield.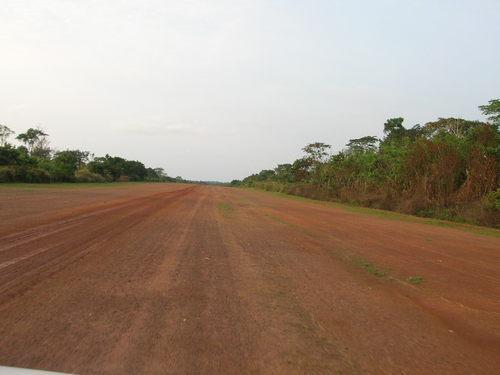 Where am I?
Djoum
is a small town in the Southern Province of Cameroon. It is home to a timber camp operated by SFID, a branch of Rougier. It is also the main city from which to explore the Dja Faunal Reserve, which covers over 5,000 km² of rainforest and has become a UNESCO World Heritage Site.
Where do I sleep?
Where do I eat?
Where can I go out?