BELABO (-/-)
What airfield can I expect?
Belabo is a nice clean laterite airstrip. Runway 18 is upslope, so it is generally used for landings. From the same token, runway 36 is used for departure. The departure end of runway 36, toward the Sanaga River, is relatively free of obstacles.
The airport is unguarded.
The city of Belabo is located a couple kilometers North-East of the airfield.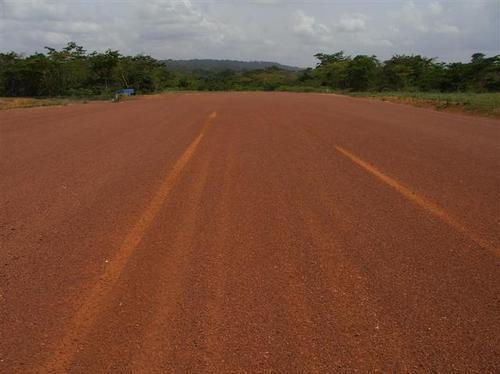 Where am I?
Belabo is located in the Eastern Province of Cameroon, on the banks of the Sanaga River.
Where do I sleep?
Where do I eat?
Where can I go out?